I learned that courage was not the absence of fear, but the triumph over it. The brave man is not he who does not feel afraid, but he who conquers that fear.

―Nelson Mandela
This year State Youth Games is asking, "What does it take to change the world? What does it look like to have courage in the face of hardship? What does it mean to be BRAVE?"
BRAVE is not about being unafraid. BRAVE is not about standing in the face of adversity and saying "You can't scare us." BRAVE is about standing up and saying "You do scare us, but we won't be stopped."
This year, State Youth Games is inviting everyone to be BRAVE to love, BRAVE to care, BRAVE to speak, and BRAVE to risk everything for someone else.
How can we grow in courage? Who will we be called to stand up for? Who are the people we will defend, stand beside, champion, and love?
Do we have what it takes to change the world?
We will have to be BRAVE.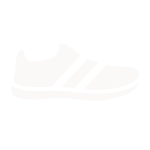 1
Work out what team you are going with. You'll need to know the name your team uses at State Youth Games, which might be different than the name of your church, organisation, or youth group.
2
Head over to the registration page and select your team from the drop down list. Then enter your details so that your team knows who is coming.
3
Pay your team fees to your Group Coordinator, pack your bag, and do some stretches. You're coming to State Youth Games!
Registrations are currently closed.
Sign up for news
News relating to SYG and other Youth Vision projects will be delivered to your email inbox.